The Cape Crow Cup provides all the thrills and spills that you would expect in any sailing event and most of it was reserved for the final day. There were strong winds to the tune of 15 to 20 knots blowing from the south and to go along with it there was also a strong current along the southeast of Ockero Island. This made the final day's race a very interesting one.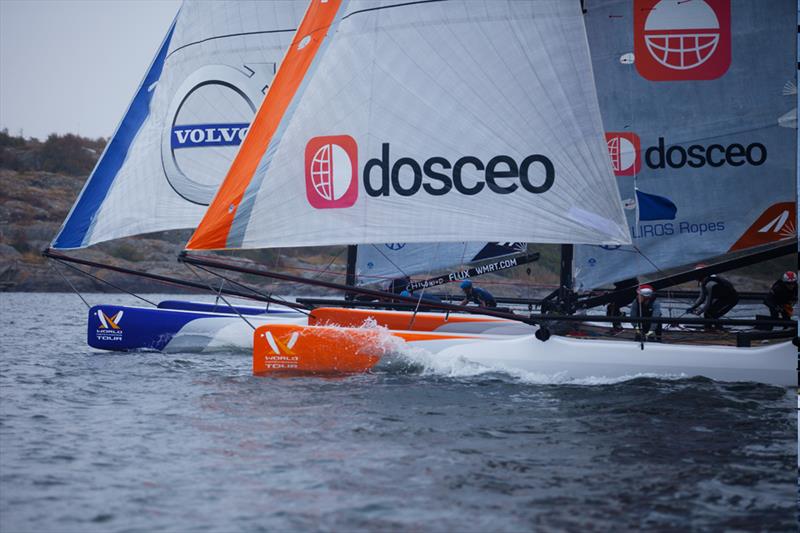 Swedish Nicklas Dackhammar and his Essiq Racing Team played the final day's race perfectly and started and finished the round robin with great momentum. But, he did not have enough points to topple Australian David Gilmour in the final tally. The two sailors were in a league of their own at the WMRT Cape Crow Cup.
Torvar Mirsky of Australia also had a good final day after narrowly squeezing into the semifinal spot the day before, and guaranteeing himself a prize of a week's Yacht Charter in Split. He finished the second round robin by recording four wins and thereby got a chance to compete in the deciding match. Gilmour and Dackhammar were in a different space and carried on from where they had left on the final day to win their matches 2-0. This win ensured that both of them got the invitation to take part in the 2nd Word Championship stage of the 2016-17 WMRT season.
The first match of the deciding series went to Dackhammar who ran a flawless race. Gilmour made a few boats handling mistakes in the race. But, team Gilmour played their cards perfectly in the following two races from the start and stayed away from Dackhammar to register a 2-1 score line.
Gilmour said he was happy to get this win and said that the team is focused on qualifying for the WMRT finals. He was happy to win here and secure a spot at the World Cup event.